Families staying in 'cramped and unsanitary' hotel quarantine take legal action against government
Exclusive: Isolating British families given 'inadequate' food that does not comply with religious beliefs, forced to sleep on dirty bed linen and deprived of fresh air in potential breach of human rights, lawyers say….
Families are being forced to stay in "cramped" and "unsanitary" conditions and deprived of suitable food and drink while in hotel quarantine in what could amount to a breach of their human rights.
Ministers are facing legal action over the conditions and service in hotels being used for travel quarantine for British citizens arriving in the UK, with families telling of having to wait hours to be delivered water and being given food that they cannot eat due to their religious beliefs.
One family was forced to go to the High Court twice in four days after the Holiday Inn they were staying in near Heathrow ignored a judge's request to "take all necessary steps" to improve conditions.
Since 15 February, all British residents who visit or pass through countries that are on the "red list" – of which there are currently 40 – have been required to quarantine for 10 days in a hotel as part of measures to reduce the transmission of coronavirus.
But individuals isolating in the hotels say they are "not being treated like humans" and a number of them have taken legal action, one of which has already resulted in a High Court judge ordering that the conditions be rectified immediately.
Adults who need to quarantine are required to pay a fee of £1,750 for a hotel room, with an additional rate of £650 for another adult or child over 12 and £325 for children between five and 12 years old.
Lawyers say the situation is "morally reprehensible and plainly unlawful", and particularly concerning given the "extortionate" amount of money people are required to pay to quarantine in the hotels.
Those affected say reasons given by hotel staff for the poor service is that the hotels are full and there is a large number of people to provide for. This will spark fears over the fact that India, where an estimated 900 people arrive from daily, is to be placed on the red list from Friday.
In one case, a family-of-five were in 10-day quarantine at the Holiday Inn Express near Heathrow until Tuesday, in two connecting rooms that were "extremely cramped", with only one chair and a small table, windows that could not be opened and no facilities in place to take out rubbish, creating an "unsanitary" environment, according to court submissions.
The British-Pakistani family, who had to pay £4,025 for the hotel, said they had been served bacon and pork burgers which they cannot eat due to their Islamic beliefs, and other food that was "stale and rock hard".
Speaking from the hotel on the last day of quarantine, Naheeda Khan, 47, the mother, said the experience had been a "nightmare", adding: "The food has been terrible. It arrives cold and is really tasteless – hardly eatable. They have given us pork burgers and paninis which we cannot eat because we are Muslim. The kids have just been eating cereal and crisps.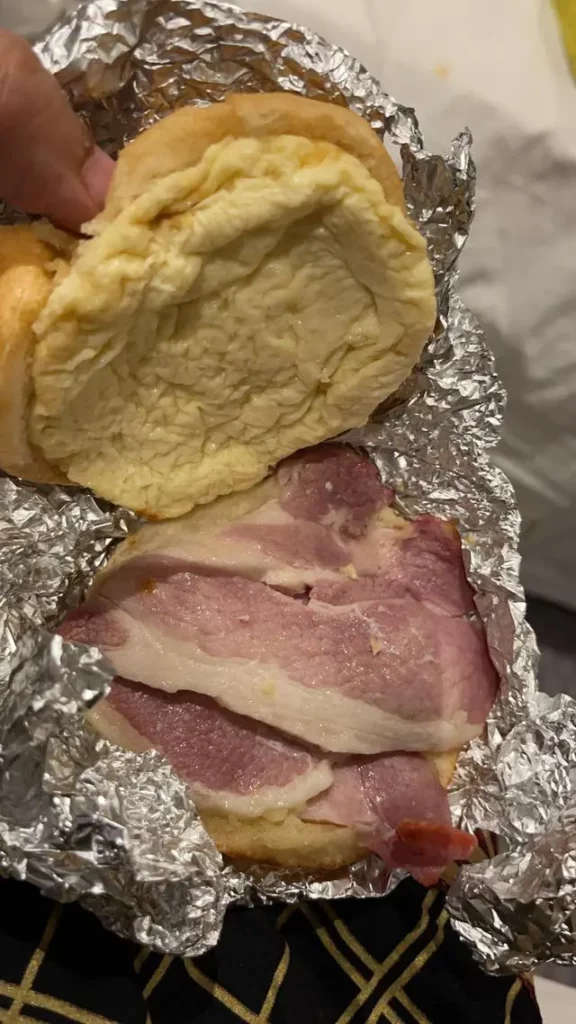 "Because we only have one chair most of us have been having to eat on the bed, which made a mess. Then for three or four days we were ringing and asking them to bring us clean bed sheets. We had no choice but to sleep on it. It was really disgusting."
Ms Khan said the situation had been exacerbated by the fact that they had not been able to go outside for exercise, leaving them stuck in the room with windows that did not open and looked out only onto the hotel lobby.
Despite being informed on arriving at the hotel that they would be permitted to take exercise in the car park when they requested to, the family was later told they could not – which was particularly difficult for Ms Khan's 10-year-old son, who has ADHD.
"When we're at home he will go to his room, go to the garden. He cries a lot but he doesn't like to cry in front of us. It's been extremely hard in this situation. We're not even being treated like humans," she said.
The family's lawyers lodged a claim about the conditions to the High Court last week, and on Friday the judge ordered the government to "take all necessary steps" to rectify the issues by Monday morning.
"The genuine difficulties they are experiencing in quarantine, in particular the health and wellbeing of their children, and the lack of respect for their dietary needs as Muslims, ought to be addressed immediately," Mrs Justice Lang's order stated.
However, their lawyers were forced to return to the court on Monday afternoon when it emerged changes had not been made. Mr Justice Henshaw stated that he was "not satisfied" the previous order had been complied with and said it was "not possible" to justify the situation.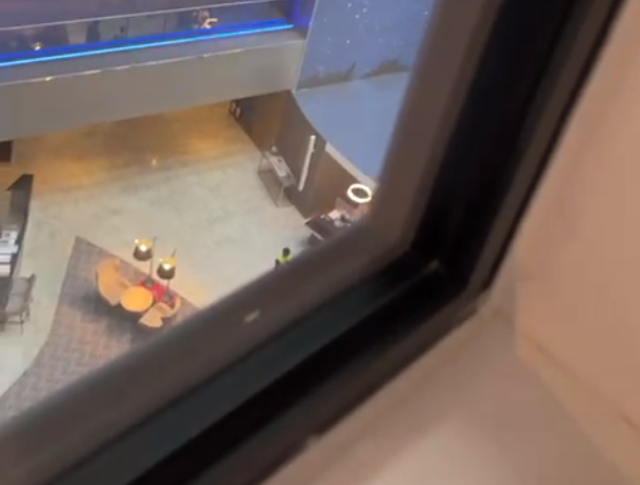 In a second case, a British-Bangladeshi father and his two young children have been in quarantine at Crown Plaza hotel near Heathrow since 14 April, where they have been given food with insects in it.
Shaiful Azam, 39, and his eldest sons, aged nine and seven, returned from Bangladesh last week after discovering it had been placed on the red list. His wife remained in Bangladesh with their two youngest children because the family could not afford the quarantine cost for all six of them.
On arrival to the hotel Mr Azam said he and his sons were hungry and tired but were not provided with food for three hours, at which point it was around 9.30pm, and he said the food was "terrible".
The following day, Mr Azam's youngest son became ill with diarrhoea and constant vomiting which lasted several days, during which he was prevented from getting fresh air.
On another occasion, Mr Azam, who is observing Ramadan, was provided with dates to break his fast in the evening and discovered an insect in one of them. Mr Azam said they had also faced delays getting water and have been "freezing" during the night due to the heating not working.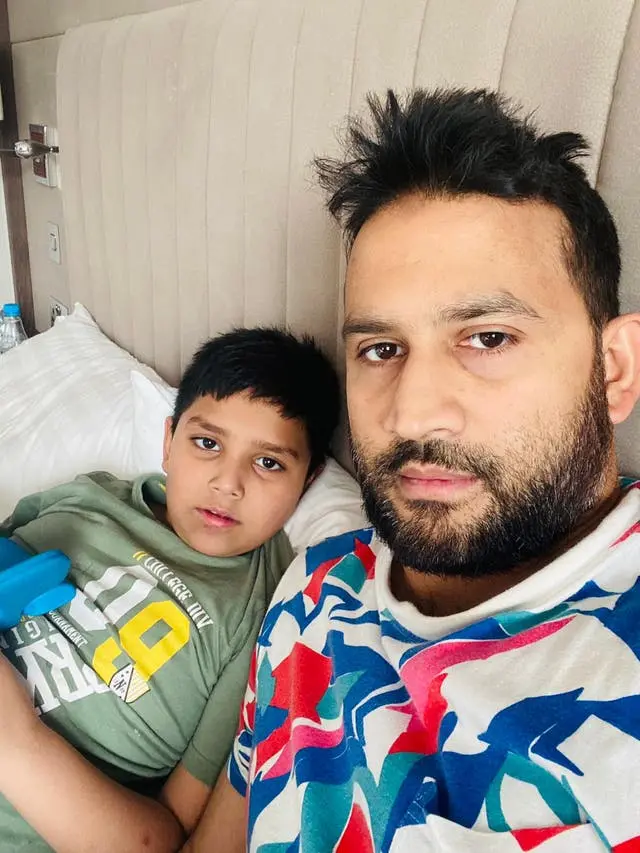 He told The Independent: "Yesterday at 5pm we requested three bottles of water and didn't get it until 10pm. The service is not acceptable at all.
"They keep saying they've got 1,500 rooms and they're busy, but it shouldn't take that long for a bottle of water, that's a basic need. If you cannot deliver that you shouldn't be taking on this kind of work.
"I understand this is for public health, but the hotel has been a disaster."
Zahab Jamali, barrister and partner at Ashton Ross Law, who represents the two families, said he had received "countless" complaints from British citizens and residents facing hotel quarantine with cold and unsuitable food, no heating and no fresh bed linen and towels.
"The health secretary has ignored the High Court's order to provide appropriate food and sanitary conditions to British children, forcing the court to issue a further order asking the government provide appropriate conditions and meals," he said.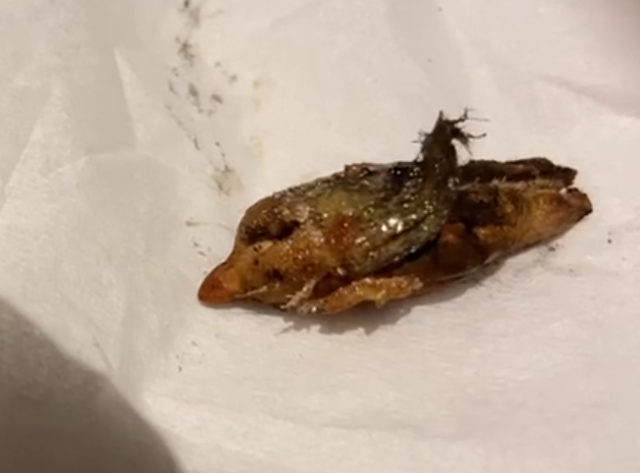 "It is concerning that UK nationals are being asked to pay extortionate amount of money for these hotels, which generally are available for a much cheaper price, and to top it all, the conditions and services are just poor."
Paul Turner, barrister at Imperium Chambers, said: "Serving Muslims breaking their fast pork and dates crawling with live insects is not only morally reprehensible but also highlights the discriminatory and unlawful nature of the Home Office which set up the quarantine hotels.
"There can be no excuse for effectively locking up British citizens and providing them with food that would do injustice in a third world country."
A government spokesperson said they could not comment on ongoing legal issues, adding: "Our top priority has always been protecting the public and the robust border regime we introduced is helping minimise the number of new variants imported into the UK.
"The government continues to ensure every person in quarantine gets the support they need and all hotels providing facilities are accommodating the vast majority of people's requirements. Hotels take all necessary steps to address concerns raised by guests."
InterContinental Hotels Group, which owns both hotels, said it was unable to comment because the approach to quarantine and hotel selection was a matter for the Department for Health and Social Care, and it did not comment on individual bookings due to guest confidentiality.